MAKER                                            LOCATION                                     GRAVESTONE OF                         DATE
Williams                                           Huntingdon                                     Nancy Harris                                    1862
Williams                                           Huntingdon                                     William Oaks                                    1865
Williams                                           Huntingdon                                     Isabelle McCune Oaks Neff           1856
Williams                                           Huntingdon                                     Jane Frazier                                      1871
Green & Beaver                               Huntingdon                                     David Ewing                                     1863
Green & Beaver                               Huntingdon                                     Henry Rudy                                      1864
Green & Beaver                               Huntingdon                                     Nancy Hughes                                  1869
Green & Beaver                               Huntingdon                                     Mary Cresswell                                 1869
Sunderland                                      Lewistown                                        Mary Reed Johnston                       1848
Freeman                                           Williamsburg                                   William Hennen                               1852
Wasson                                             Tyrone                                               Nancy McMahon                              1864
Otto                                                   Schellsburg                                       George Rudy                                      1879
                                                           Lemont                                              Penina Stryker                                   1873
                                                           Mt. Union                                         Martha Ewing Rudy                          1875
                                                                                                                                                                                                                        RESEARCH RESULTS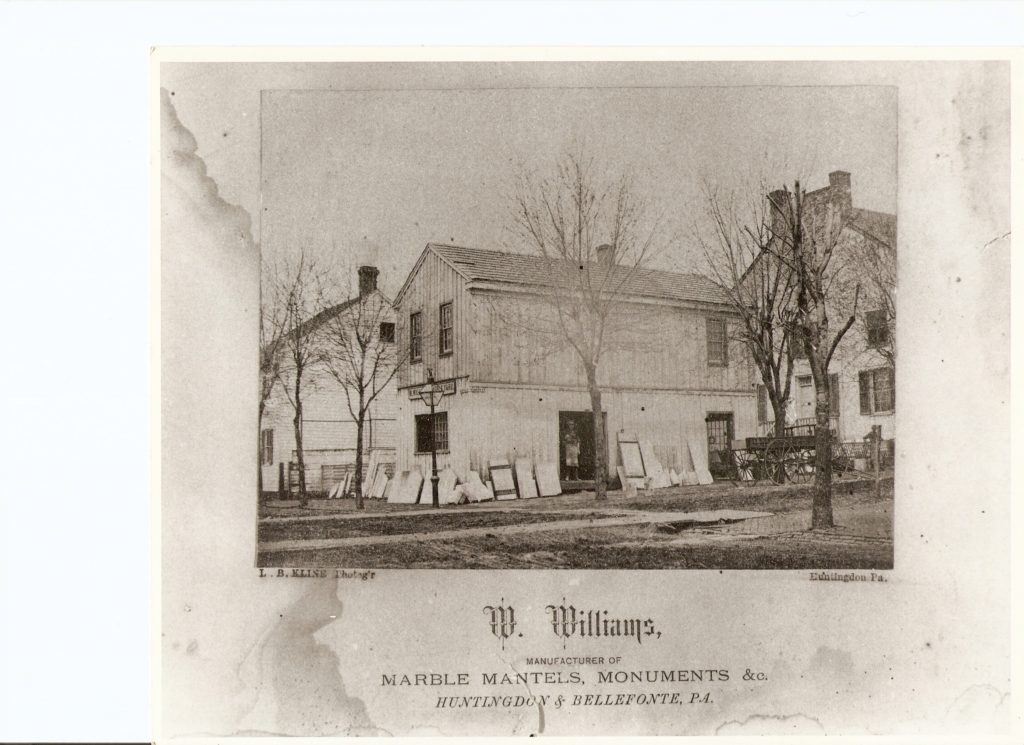 WILLIAM WILLIAMS               circa 1870's – 1905
In Huntingdon as early as 1870 [census]. Still a marble cutter as late as 1905-06 [Directory]. Still listed in 1911 Directory, but without an occupation and at slightly different address – 407 4th St. instead of corner of 4th & Mifflin. Williams born in Pennsylvania.
GREEN & BEAVER                  circa 1865 – 1900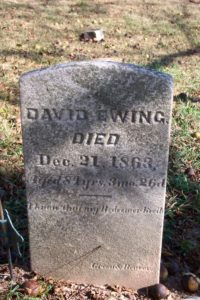 James Green, marble cutter, in 1860 census of Huntingdon. F.O. Beaver in 1870 census of Huntingdon. Green & Beaver in 1876 and 1888 Huntingdon Directory, located at 513 Mifflin. F.O. Beaver & Son [George] in 1903 Directory. Green born in Pennsylvania; Beaver in Germany.
Date of 1855 for beginning of Green & Beaver, given in Beaver's business biography in Second Century, is wrong. According to 1900 census, F.O. Beaver immigrated to U.S. in 1860. This information would have been provided by him to the census-taker. 1855 could be accurate date for beginning of Green's business.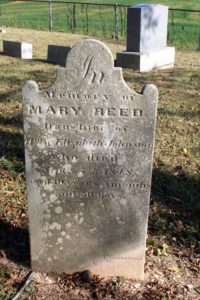 SUNDERLAND                circa 1840's – 1850's [David] circa 1840's – 1880's [John]
David Sunderland, marble mason, appears in 1850 Lewistown census, along with son John and William Coleburn, both marble masons, living in Sunderland's household. David apparently dead by 1860, when wife Sarah is listed living alone next to son John, still a marble mason. John continues to appear in 1870 & 1880 census of Lewistown, still a marble mason. Former Residents of Mifflin County, Vol I, reports that John left Lewistown about June 1, 1883, to take over a marble yard in Bellefonte. Didn't find him there in later census. Both David and John born in New Jersey.
FREEMAN               circa 1840's-1850's [Williamsburg]       1860's – ? [Hollidaysburg]
John Freeman, stone cutter, appears in 1850 census of Williamsburg. In Hollidaysburg in 1860 and 1870. [Didn't check later.] Born in England.
WASSON                                circa 1900 – ?
Alfred M. Wasson appears in the 1900 census of Tyrone as a marble dealer. He's single. By 1903 [Huntingdon/Tyrone Directory], he is married and in partnership with H.C. Shuey in a Marble and Granite Works. Born in Penna.
OTTO                                      circa 1870's – 1890's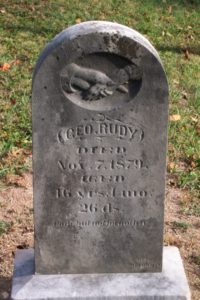 A.J. Otto, marble cutter, Schellsburg, listed in 1878-79 Bedford County Directory and in subsequent directories (1886, 1889) until 1900 when he is listed as an agent. Unable to find him in any census listings from 1870-1900.
LEMONT                                 circa 1880's – present
Mayes Memorials of Lemont advertises itself as "Providing memorials and related services" since 1880. Jones Mayes appears in the 1880 census as a wagonmaker [who possibly built and provided the services of a hearse?] and in 1900 as a stone cutter.
MOUNT UNION                    circa 1910 – ?
The Mt. Union Marble and Granite Works is listed in the 1911 Huntingdon County Directory.